IHD Hotel & Resorts is a sales and marketing company specialising in marketing of hotels and resorts. Hotels working with us benefit from an integrated approach and an unmatched blend of strengths.
Outsourcing Sales and Marketing functions - We offer hotels / resorts the option to completely outsource their sales and marketing function. IHD Hotels & Resorts would work as the extended arm of the hotel and manage these functions at a fraction of a cost as opposed to a full team. The service encompasses:
---
END TO END ROOM INVENTORY MANAGEMENT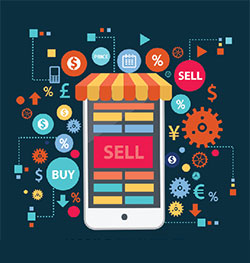 With its strong digital presence, market relationships and on ground support IHD Hotels & Resorts can easily manage and ensure higher revenues, occupancy and positioning of the hotel / resort by
Tracking and follow up of leads generated
Up-selling of rooms and VAS (value added services)
Capturing and maintaining customer database
Managing all sales queries on behalf of the hotel - The hotel can choose to forward its sales queries and IHD Hotels & Resorts can manage the same for them (both FITs and groups).
Facilitating portal contracts and pricing strategy for online channels.
---
DIGITAL MARKETING
This is an important and critical stream both in terms of revenue as well as occupancy management. Digital marketing comprises of many activities that we can support you with, like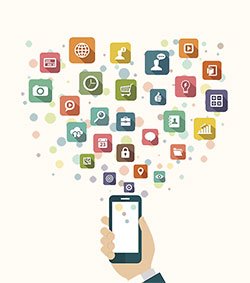 SEO and SEM – "Search Engine Optimisation" and "Search Engine Marketing" techniques are used in order to enhance the ranking of the website. This includes creating online visibility through mailer blasts, pay per click campaigns, banner ads.
Social media management- Social is an important aspect of business in today's times. The various platforms on social media like Facebook, Twitter, Google Plus, LinkedIn, etc. play an important part in making or breaking a decision and even play a key role in word of mouth publicity. These platforms help in hearing people's voices and choices and thus help hotel in making swift changes in its approach. IHD Hotels & Resorts cannot just advise but manage the social media channels of the resort / hotel. The team shall create a comprehensive social media strategy for promoting the hotel / resort on these platforms and help in its brand promotion.
Website Management - Website is the first thing that a customer looks for while deciding the place to stay and many other things. A website is thus a critical requirement in today's times whether you are offering a product or a service. IHD Hotels & Resorts can support you not just in creating the website but also maintaining at a very nominal fee.
---
SALES CRM PLATFORM & ONLINE BOOKING ENGINE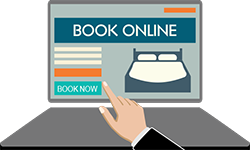 We provide access to our partners to manage their sales & reservation process through our cloud based Sales CRM platform. It helps them to automate all the reservation processes including query management, booking process and generating reports for smooth functioning of operations. The best part of this platform is that it can be customised and given a shape as per the requirements. We also provide Online Booking Engine to our partners to convert their website into a transactional e-commerce platform with payment gateway facility.
---
Our customised and cost effective services with a result oriented approach help hotels and resorts amplify their reach as well as revenue. The bouquet of services by IHD Hotels & Resorts helps a hotel / resort with a limited budget to either supplements its efforts in one market or complements its in-house skills in a specific area.
So, join hands with IHD Hotels & Resorts and ensure a surge in reach and revenue.